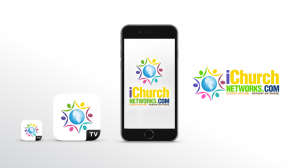 Reaching The World 24/7 Online And On Anydevice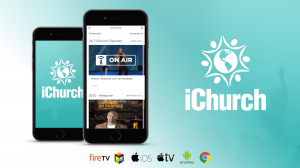 Church On Your Schedule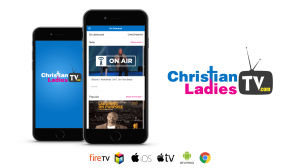 Daily Inspiration, Spiritual Encouragement, And Personal Empowerment
iChurch Networks "Africa" will be available to over 8.4 Billion connected devices worldwide.
Given the sharp rise in 2017 of 8.4 billion connected smart devices, digital, streaming media has begun to conquer the media landscape at large. There is no turning this tide back, mobile TV is here!"
— Richard King Founder & CEO Of iChurch Networks
ALPHARETTA, GA, USA, January 18, 2018 /EINPresswire.com/ — Welcome to iChurch Networks were the vision of "Church Anytime ~ Worship Anywhere" will be experienced by millions to on smart devices not just on Sunday but 24/7 everyday of the year.
The mission is to match spiritual interest for impactful Christian ministry experiences that will save souls, strengthen believers and bring glory to God our Father and Praise to our Lord and Savior Jesus Christ.
With the unique interactive circle at the bottom right of our "Welcome Player" and all videos anyone can touch it and get up to 4 option of information instantly about that ministry.
Our digital roadmap has several exciting networks coming very soon. The first is iChurch Network which will be a FULL level 24/7 TV Channel in our app and via web at www.iChurchNetworks.com. A very limited number program times are are still available as the demand for them grows daily. For more information see the tab Promote Your Ministry. To be the first to know about news, new networks release dates and more click here to join our worldwide new letter updates.
We honor the God for the opportunity to serve Churches and Ministries in promoting the gospel to the world for such a time as this. Email Info@iChurchNetworks.com for any questions and to schedule a brief skype call at mediasuccessteam@ichurchnetworks.com
Also, given the sharp rise of smart devices, digital, streaming media has begun to conquer the media landscape at large. There is no turning this tide back: it is the way the future is headed, for better or for worse, and just as it always has been, content will be dictated by viewers' tastes.
Viewers at ChristianLadiesTV.com are Christians, serious spiritual about their religion and intent on growing closer every day to the Lord who has touched all our lives. Featuring 24/7 programming, videos on-demand, and even live events, this is an online network that has been engineered for the modern world. Whatever sort of spiritual sustenance, entertainment, or education you are looking for, this is the streaming network for you.
Now, joining this already-successful group of iChurch Networks channels, iChurchNetworks.com, iChurchOndemand.com, the Christian Ladies TV channel officially launches 1/18/2018 but you can see the beta now at www.ChristianLadiesTV.com and secure program times and more at Info@ChristianLadiesTV.com Christian Ladies TV will air inspirational, encouraging, and empowering content for – you guessed it! – Christian ladies. However, men are likely to get hooked by the unique content experience! The channel is now available online and via several apps, and the on-demand video library will be filled to the brim, covering more than 144 topics meant to give you a fresh perspective of God and help you to know yourself better.
For daily inspiration, spiritual encouragement, and personal empowerment, Christian Ladies TV is the only channel you need to turn to. You can enjoy more about this channel at ChristianLadiesTV.com
Media Success Team
iChurchNetworks.com
800 594-9550
email us here
Men Keep Getting Hooked On Christian Ladies TV

Source: EIN Presswire